When:
2021-05-13T06:30:00+01:00
2021-05-13T06:45:00+01:00
Where:
Regent's Park, York Gate (Big gate inner circle)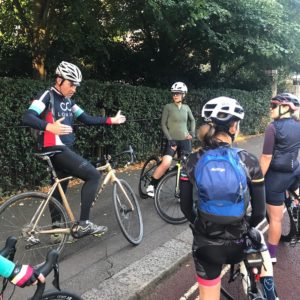 Advanced Speed and Skills
THURSDAY
Faster group riding and race skills. These sessions aren't specifically for people who are going to race necessarily, if you are though they will be ideal for you. Either way you will learn some handy new skills and get faster and stronger.